We Build Responsibility
To protect lives and our precious natural resource water - Be a part of it!
Aqseptence Group a global player
We are specialized in full service solutions in fields of filtration & separation and water technology for various applications. We combine strategic thinking and multidisciplinary perspectives with technical expertise and pragmatic action to effectively solve client challenges while delivering sustainable results for a better future.
We have established trustworthy relationships with a wide range of customers for more than 100 years: private companies, international industries, municipalities, local and national public authorities. Aqseptence Group among the global market leaders
After intensive examination by the renowned University of St. Gallen, we were placed on the ranking of the 450 global market leaders by the leading business magazine "WirtschaftsWoche".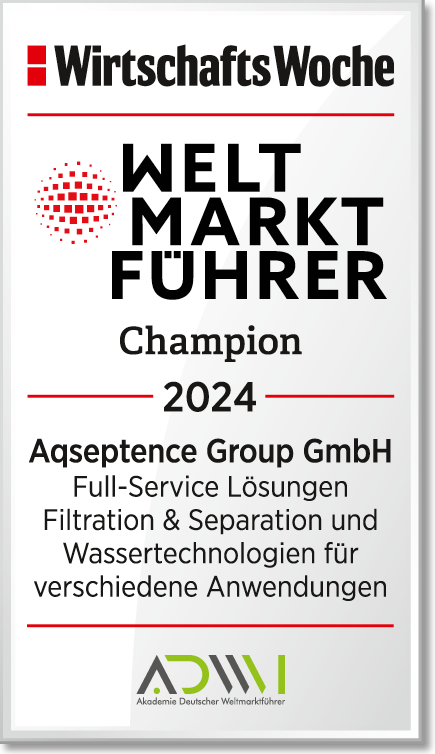 Explore our brands
Aqseptence Group unites some of the most renowned brands of the industry, serving industrial and municipal customers for more than 100 years.